In a slight diversion from what we normally post on My Dreams of Disney, today I'd like to take a moment and tell you that today is my Grandma and Grandpa's 74th Wedding Anniversary.  While they are both now in Heaven, I still count the anniversaries, because they are both still alive in my heart, as well as the hearts of all of my family.
The next pictures are just ones that mean a lot to me — thank you for indulging me by looking at them!  I hope you feel all of the warmth and love in them that I do.  Thanks for stopping by!
Thank you for taking a trip down memory lane with me.  I remember every moment of those pictures, which was why I started My Dreams of Disney — to take note and remember the trips I've had over the years.  Thanks for stopping by, I hope it brought a smile to your face like it did mine.
Have a great weekend, everyone!
While I wasn't planning on having this be a Friendship Friday post, it does fit the criteria I believe.  As a result, please feel free to click on the button below and see who my friend Heidi is featuring today on her Friendship Friday series!  Thanks for stopping by!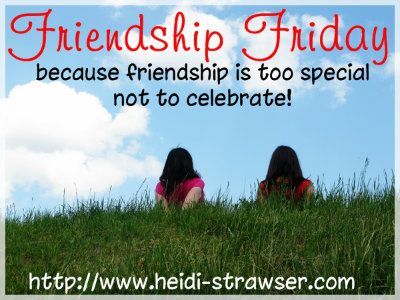 Related articles